On the few days I have between the end of finals and the beginning of class I can just let loose and do whatever. Go to fashion shows(hah), veg out, and DIY...!

I love going through my closet and digging out stuff I don't wear anymore (or haven't worn at all), only to update it and make it wearable somehow. Some pieces are just too horrible to rescue, but some come out pretty damn cool and are inserted into my regular wardrobe again. Yay!

Case in point, a pair of skinny H&M black satin pants. Not exactly ugly or unwearable, but they were were pretty much taking up space on a hanger. I was feeling pretty inspired after the Rad Hourani ss09 show in NY and decided to give the pants a little makeover.



SCISSORS!





and the end result: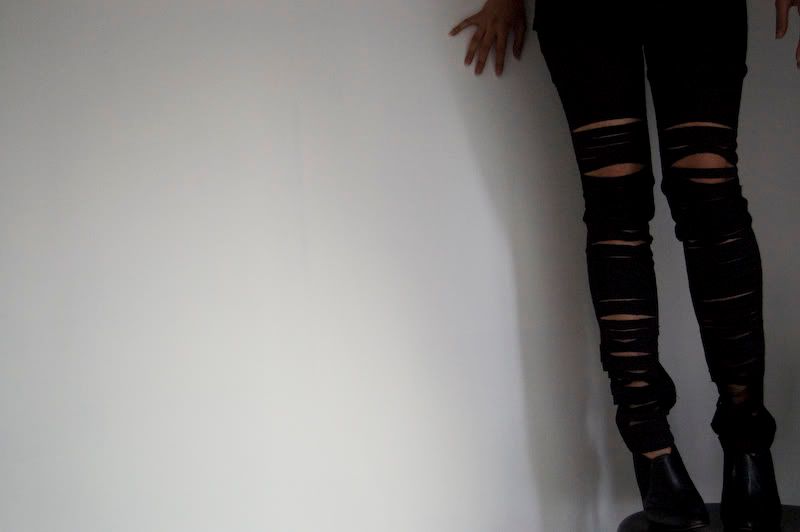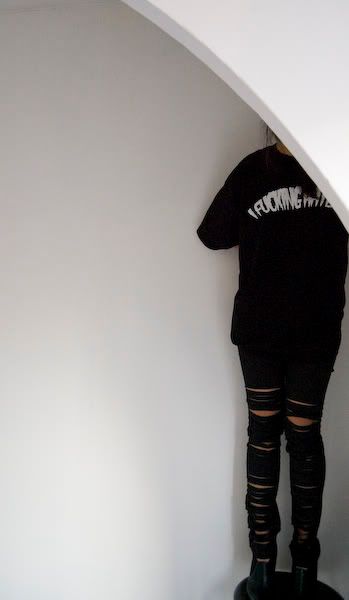 w00t!!

Since winter is coming I think I'll be wearing them with grey tights underneath. I love them!!!!




forgot to add today's outfit



I need to smile more in pics :P