Today, while I was gazing outside my window at the grey, rainy weather I started thinking about the disappointing shoe season that was SS09. I have not been liking the footwear offerings as of late. I thought about how shoes were either "nice", "meh, or downright "ew". The next step in logic was inevitable...what, exactly, would I come up with if I were given a blank canvas? I usually just criticize so I think it's important to show what

I

would do if I were to design shoes.

here are the results of my venture: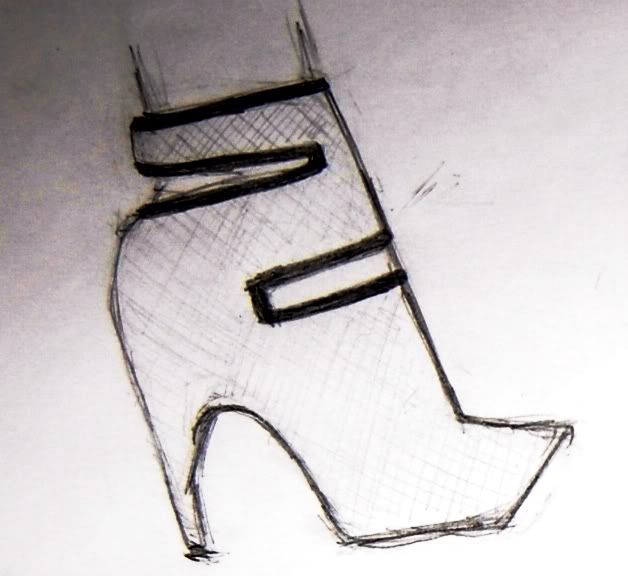 Ankle boot in grey wool with patent black trim and hidden platform. (the rectangle in the center is a cutout)



Batwing sandal with black crystals on the heel and the instep. the wings would be in tulle, or something. I'm still thinking about what materials I would use on this one.




ribbon boot. wooden heel and raw matte satin ribbons, maybe in a blueish gray color.

I love to draw so this was fun to do... I hope to share more shoe sketches with you soon (if you can bear the amateurishness of my drawings). I didn't willingingly copy any other designers but since I spend the day looking at shoes I'm sure there are tons of elements I used subconsciously!