(sergiorossi.com)
I am not a huge fan of Sergio Rossi shoes, but his SS08 collection is a hit in my book. One of the standout pieces is the white patent pump with a black paintdrip effect. It gives a classic shape a very artsy (but not avant-garde) twist.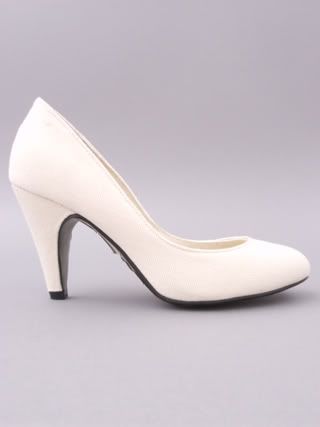 I recently found these great canvas pumps from affordable avant-garde label
Slow and Steady Wins the Race
. The shape is modern (I am incredibly picky about heel shapes and placement) and well proportioned despite the mid-height. The best part is that they have NO embellishment or details whatsoever, just pure blank canvas!
As soon as I saw them my mind went nuts with the possibilities for personalization. They are just begging to be painted/drawn on! I thought about it a bit and thought that a Pollock-like design would suit them perfectly, such as this one: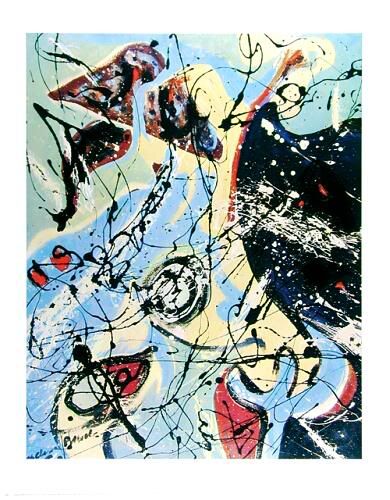 I would wear them with my Rick Owens black t-shirt dress and nothing else!
Then I saw the black ones. I would drip and splatter only white paint on them...