Claudia Rosa Lukas, an austrian designer who has captured my heart. With a talented eye for detail, she constructs very sexy, flattering garments without any traces of traditional feminism or being obviously "sexual". She mixes structured and drapy, using a beautifully subdued color palette (blacks, greys and whites are very appealing to me), her SS08 collection is incredibly sensual but at the same time quiet and discreet.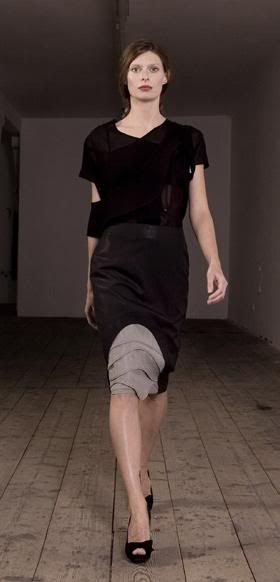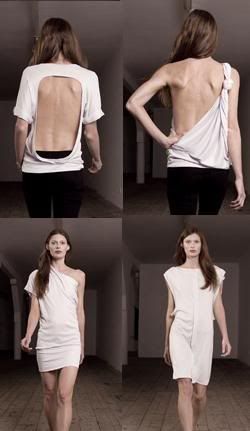 one of my favorite pieces is the cutout shirt. The contrast of the cold, geometric shape with the organic, exposed skin is incredible. It reminds me of a window.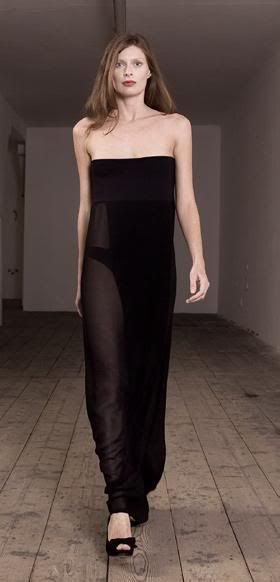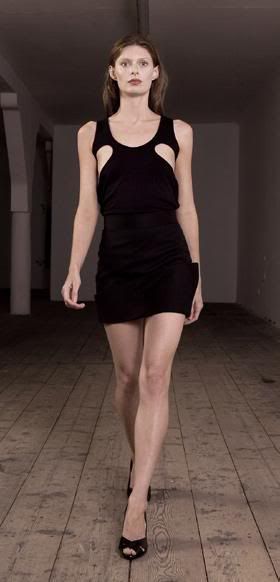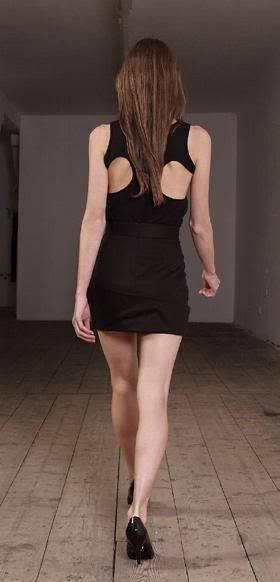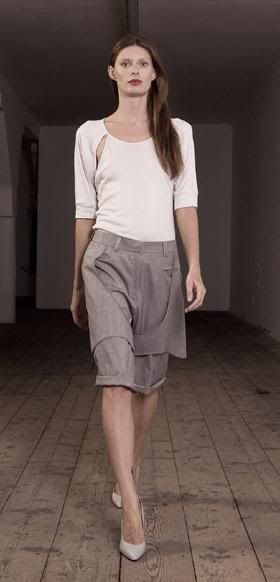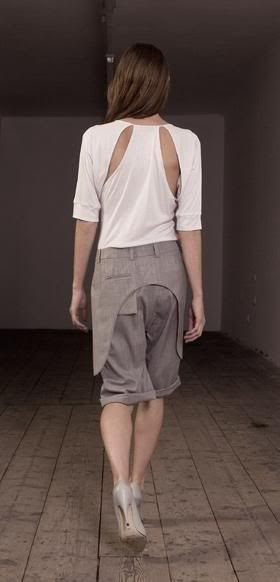 You don't notice her right away, but when she accidentally catches your attention you can't take your eyes off her.