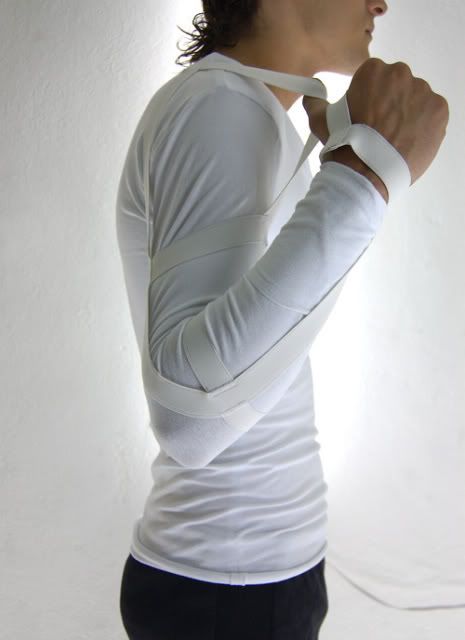 Architectural Clothes SS08
Designed by Nahúm Villlasana. 22 year old fashion designer based in México.
I was so stoked when I discovered his thread in TFS. Even more so when I found out the designer and I are fellow mexicanos!
I am seriously in love with his collection. It is so simple-futuristic and has a touch of Raf and Helmut Lang. Love the craftsmanship, you can tell that a lot of love went into the construction, look at those meticulous details. The clothes are truly 'architectural', the sharp silhouette and stark black and white give me a Le Corbusier vibe.
Regardless of it being menswear, I would wear every single piece from this collection (I have recently bought a Balenciaga sweater that has detailing not unlike the 3/4 sleeved black top).
Nahum, tu colleccion esta
otro pedo...


email him for inquiries as he does not have any retailers yet.
info@architectural-clothes.com
visit his myspace
here.