In case I haven't mentioned it yet, I study mechanical engineering. This morning I turned in a paper that I had stayed up late last night writing, and after trawling through billions of science articles to find what I wanted I pretty much had my fill of everything mechanical for a few days

at least

.
I found these illustrations earlier today and they did the trick to revive my love for aesthetically-pleasing machinery.



How amazing did the future use to be!? all these drawings were created in the 1960's-70's.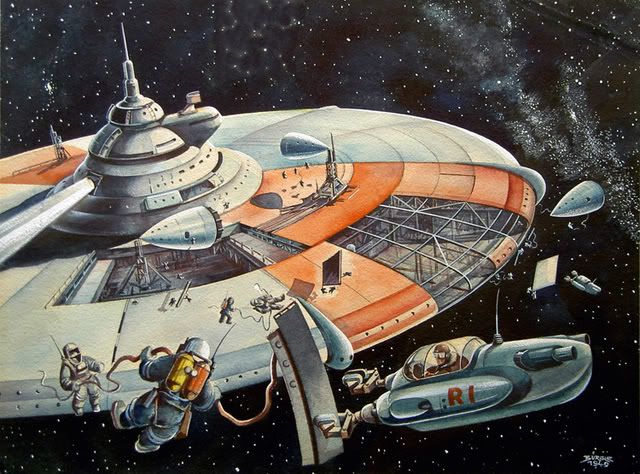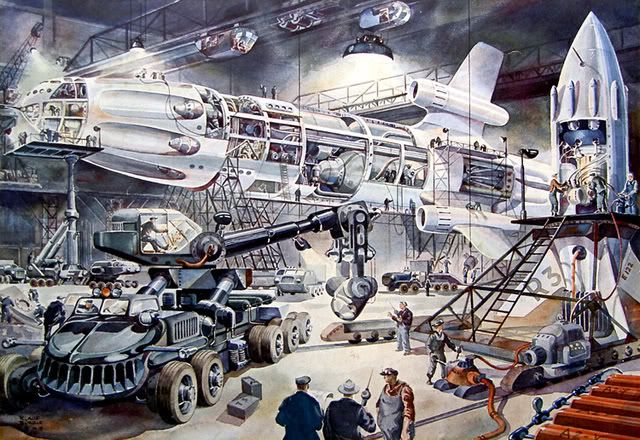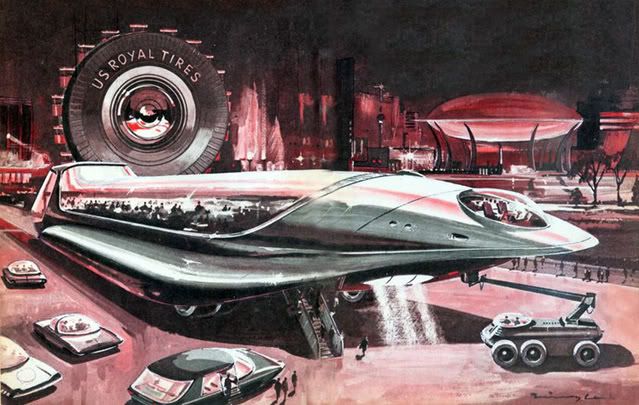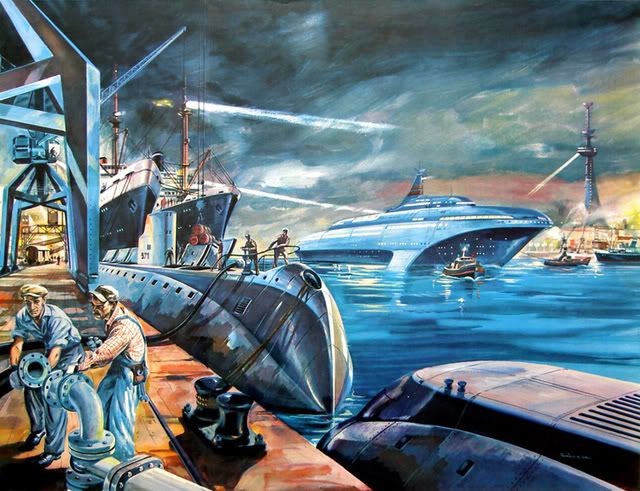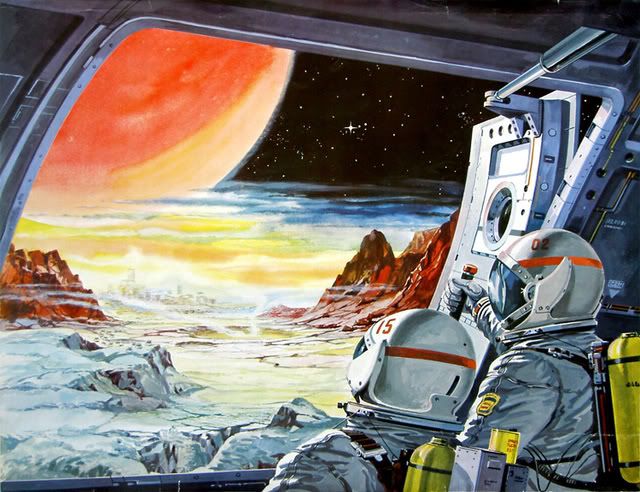 by
Klaus Bürgle
More... not sure if the artist is the same. Beautiful use of color!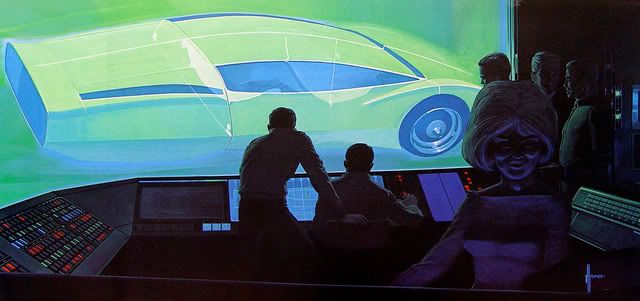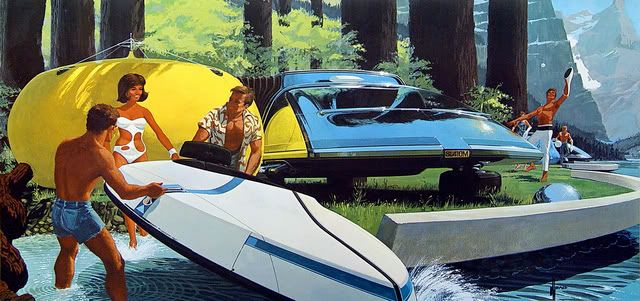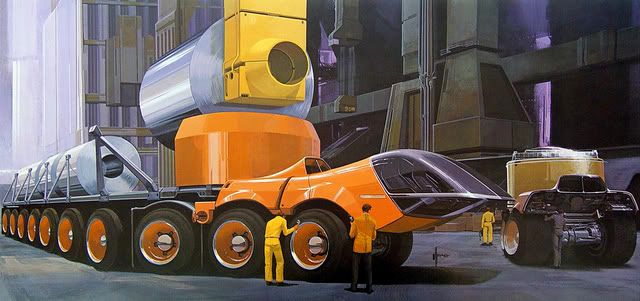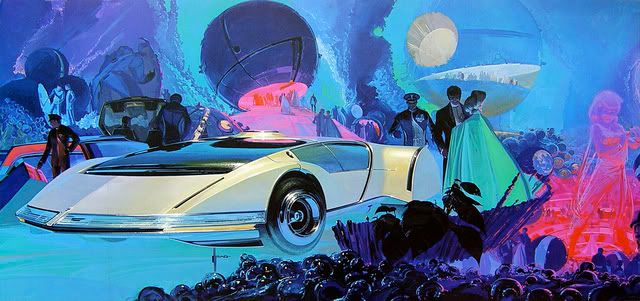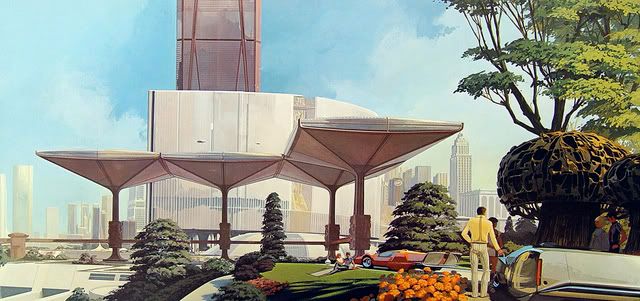 *sigh* driver, bring the hovercraft around, please. I think I feel a shopping craving coming on.