Hey everyone, sorry for the post-hiatus... I was having a bit of writer's block!
I am so happy because two days ago I bought one of my holy grails... a Nikon D40 camera. I have been wanting a DSLR for awhile and this is the perfect entry-level one...I have much to learn about taking the perfect shot but I am already going trigger happy. I am having the best time with it! Now I hope to get some Italian street style shots, assuming people let me photograph them.
Anyway, last night me and my bf went on a total sushi binge with a very non-Japanese crepe flambe' as dessert...
With our stomachs full to the brim we walked to our usual tiny bar with the huge couches... The two Moldavian girls that run it have gotten to know us as their 'regulars'. Another reason I love this bar is that, being right in front of the Languages faculty of the university you see a lot of people from a lot of different countries (a big feat for this small italian city!).
After a bottle of amazing Georgian wine we walked home to try and burn off our enormous dinner.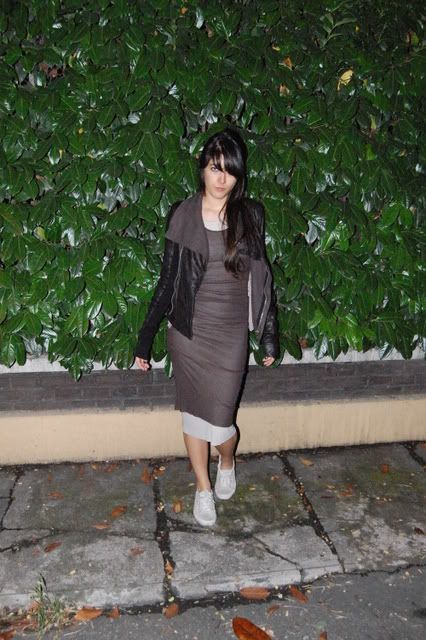 this picture came out very un-artistic... I'm still learning how to take good photos in poor lighting.
I'm wearing two layered RO Lilies tank dresses, Rick Owens leather jacket and beat-up Superga sneakers.

I have changed the layout of the blog... This wider one is so much more comfortable and roomy(and allows for bigger pics)!!


How was your weekend?