Another shoe label to add to the infinitely long "to buy" list. Nicolas Berny and Alain Demore have worked for Gaultier, Bruno Frisoni and Celine, churning out the "it" shoes. Afterwards they started their own label (Berny-Demore) and pretty much went apeshit with the designs. I love it when talented designers "break free" from the fashion houses they work for, not only because of the well-deserved street(fashion?)-cred but because they don't have to worry about the possible aesthetic restraints that were imposed upon them (not that Gaultier or Frisoni are very conservative brands!)
Here is their SS08 collection, inspired by the movie The Life Acquatic with Steve Zissou. One of my favorites!
taken from their myspace:
The movie life Aquatic being one of their main inspiration, the Berny Demore team aimed for aesthetics somewhere between Technicolor dreams and comic strip. This summerloud hues have fun with delicate grays, blacks and neutral tones, Neoprene is dancing with Patent, Satin and Canvas enjoy the compagny of Natural leather while Flat and Glossy are having an affair...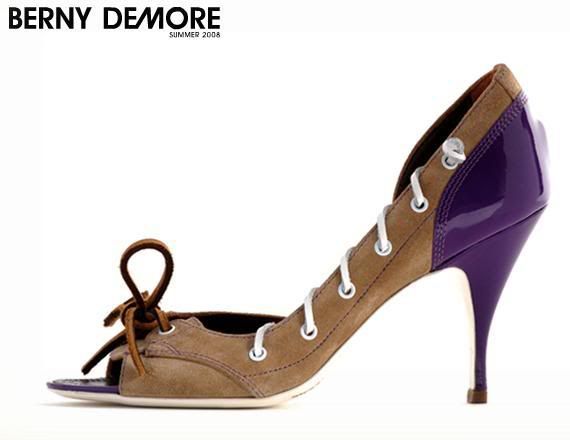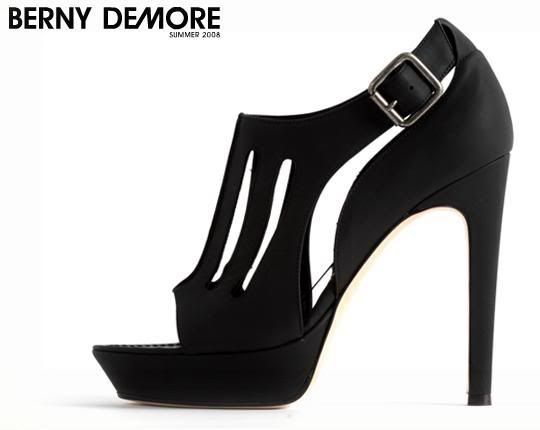 I can very well see this one taking over the Louboutin Rolande as

the

slingback...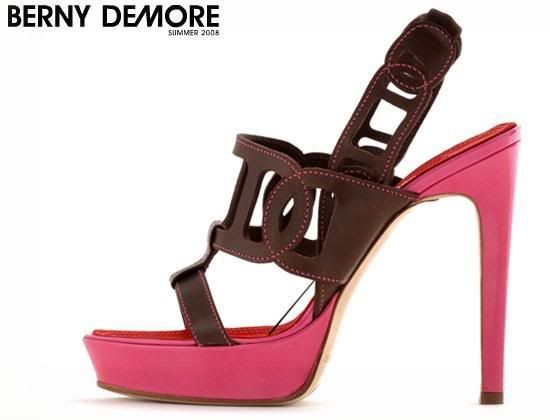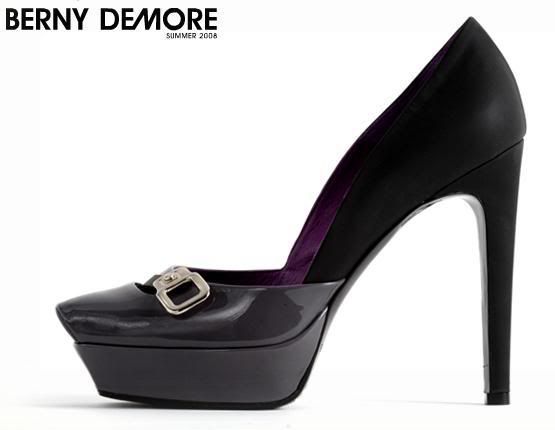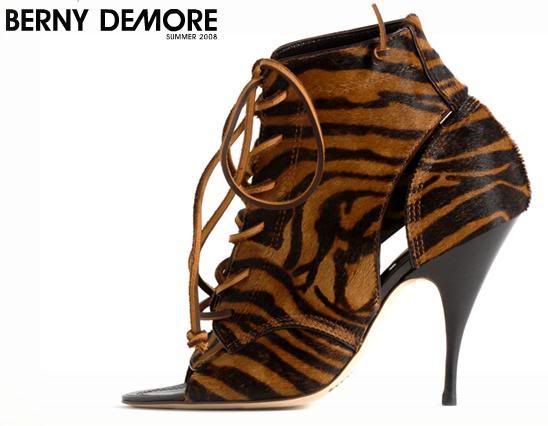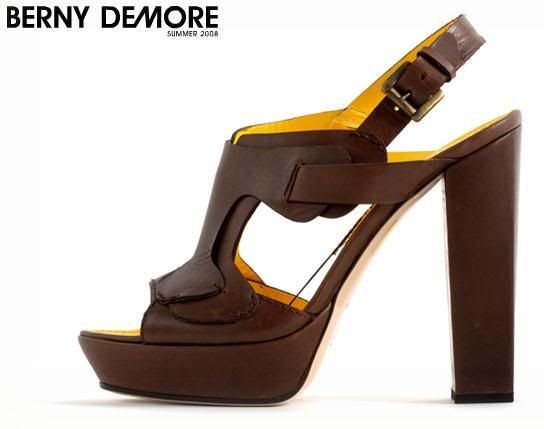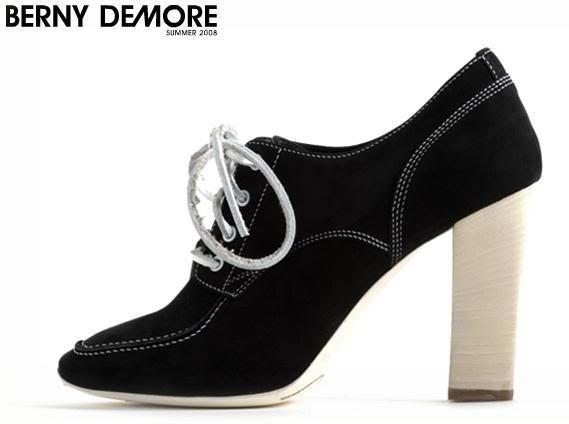 I see lots of Bruno Frisoni (and some Celine) shapes in there! the pushed-back heels, the shark-nosed, upturned toe...well, if it ain't broke, don't fix it right?

A lot of the shoes are pretty out there in terms of colors and designs, but the absolute perfect proportions save them and prevent them from going into "Irregular Choice" territory and keep them on the stylish side of crazy.
Find them online at
Shoe-Runway.com