me and the BF had fun with long exposures in a dimly-lit park at midnight. Here are the results.
30-second exposure=a very creepy/dreamlike ambiance..this area of the park was pitch black and it ended up looking like a surreal daylight in the photo.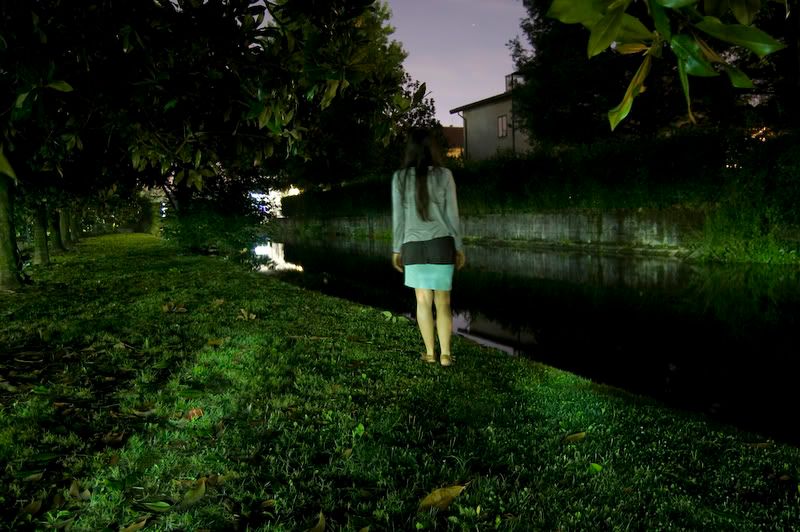 playing around with light and shadows near a lamppost... 5-6 second exposure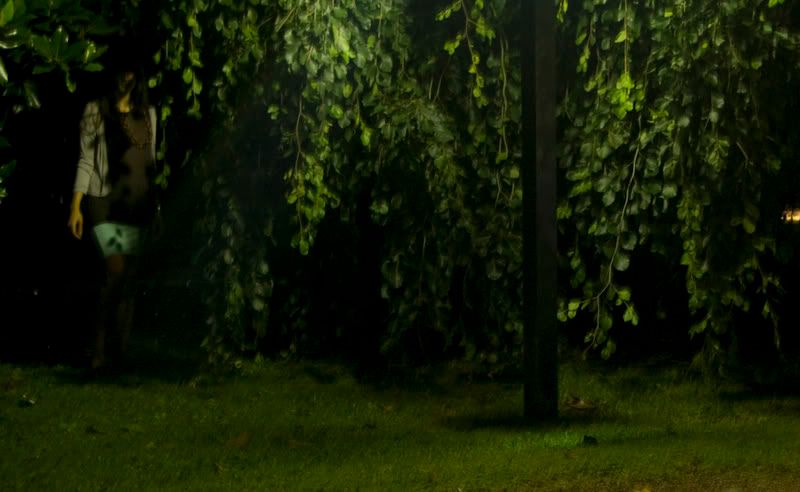 a pity this came out a bit blurry... anyway here's a better picture of my outfit :P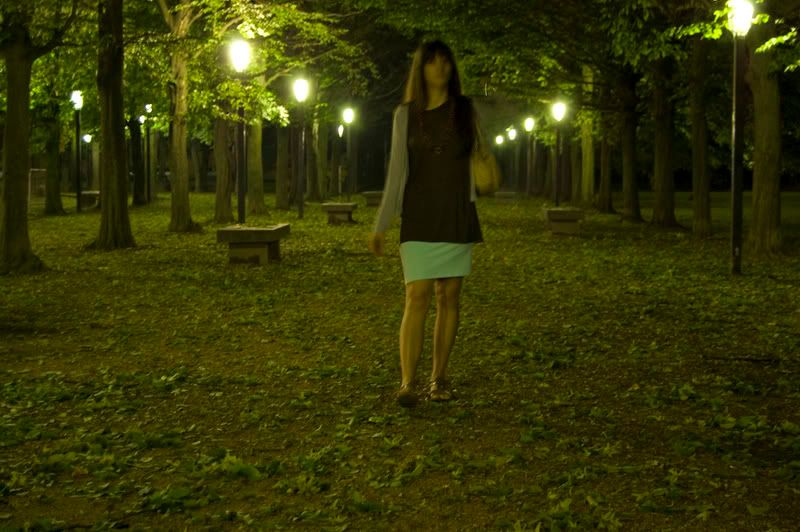 massimo dutti cardi, rick owens tee, aa skirt/dress, zara sandals.