I just recently discovered this small label based in Australia. I followed a link on Altamira NYC and ended up on their
webpage
.
They have a few select pieces, no prices to be seen
. The ruffled jacket is incredible but I'm not sure I would wear it. The pants, on the other hand, are FEEYARCE!! (forgive such an expression)
They gave me a Jean-Pierre Braganza biker goth ninja kinda vibe, something I could definitely see on
Queen Michelle
.
ruffled jacket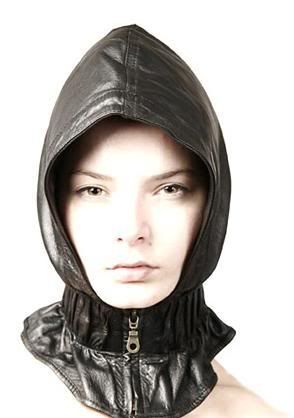 leather hood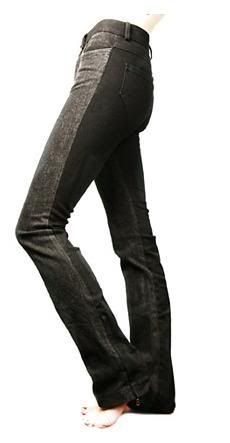 countach jeans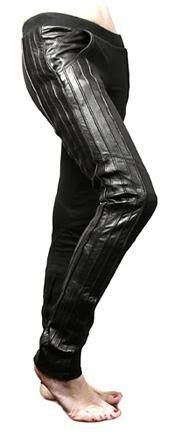 panther pant
python pant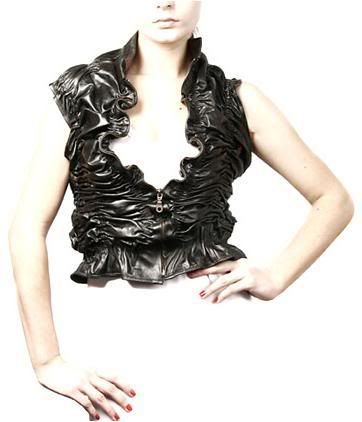 ruffled leather vest
I have fallen head-over-heels in love with the
python pants
. I emailed them to ask how much they were and the designer himself answered, they are $500 shipped. I can only justify that kind of money on shoes or outerwear, but I am seriously considering saving up to get the freaking pants. I also wish the phrase "saving up" existed in my vocabulary. SOME ONE GET THESE PLEASE!