Fashion today is overflowing with collections referencing cultures around the globe (notoriously India, Africa, and Japan) so much that any such inspiration is now generically labeled "ethnic" or "tribal".
well, can someone explain to me WHY
no one
has brought back the chola recently?
she made a watered-down appearance at Galliano SS02...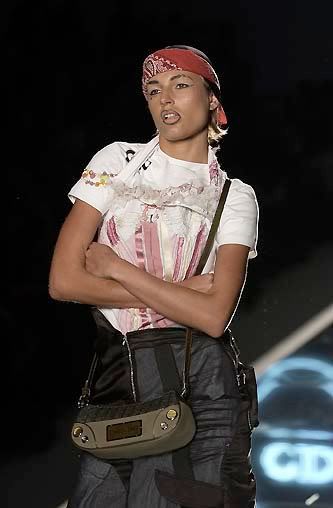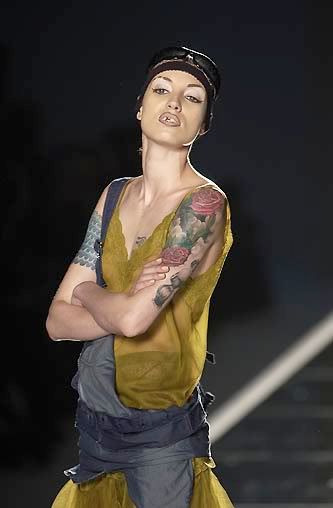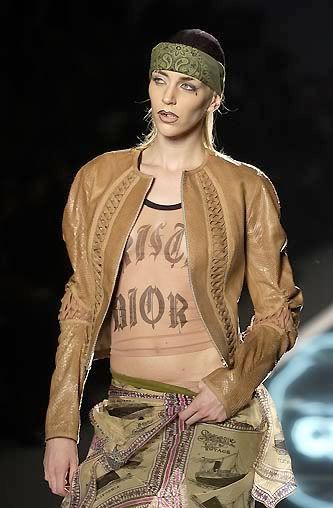 and we saw a lil' bit of chola makeup at Dior fw2007..
but THAT'S IT.
I know my girl
Brian
has big plans for this look and we really think the Chola needs to have a moment again!!
CHINGOS OF LOVE!!!!
backstage at Dior Couture SS11
I'm seeing diamond hoop earrings, silk scrunchies, crusty bangs, silk bandannas, cashmere jersey ribbed wifebeaters... and of course you can't forget an obersais tee with an airbrushed virgencita
Oh god I'm having flashbacks, I remember cholas back in my day used to rock tinyass backbacks and huge sweatshirts **inside out**
u talkin to me like u know me puto
I hope Omahyra reads this, I know esa is representing and she has the power to convince designers to go down the path of the crusty bang
(I'm also seeing a minaudiere shaped like a switchblade for a fansi dinner at the taqueria but I may be taking this too far...?
)

credits: theneave.com,flickr - Mike Giant/agent_lover, jeremyscott, the chola thread at TFS