Yet another DIY!
Much fun is to be had with old, frumpy, oversized sweaters hidden in your closet. I thought a bit what I could to to the sweater, as my skills are limited to cutting and some basic sewing. I decided to cut it up in the back and then make small knots down the spine... the end result looks somewhat like dinosaur's back.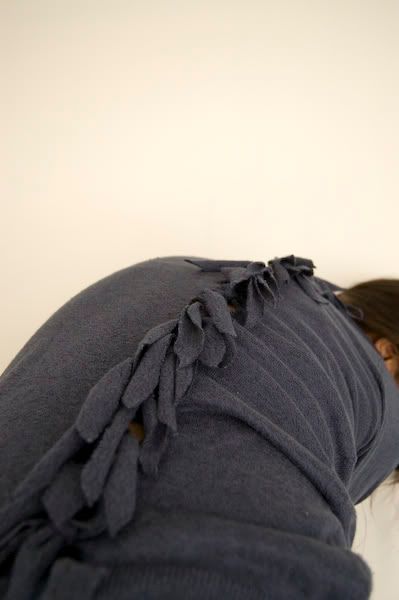 WERK!
I love the fit on the front of the sweater, it's kind of a drapy, anti-fit.
I like it so much because I wasn't even thinking about what the front would come out like, so it was a nice surprise.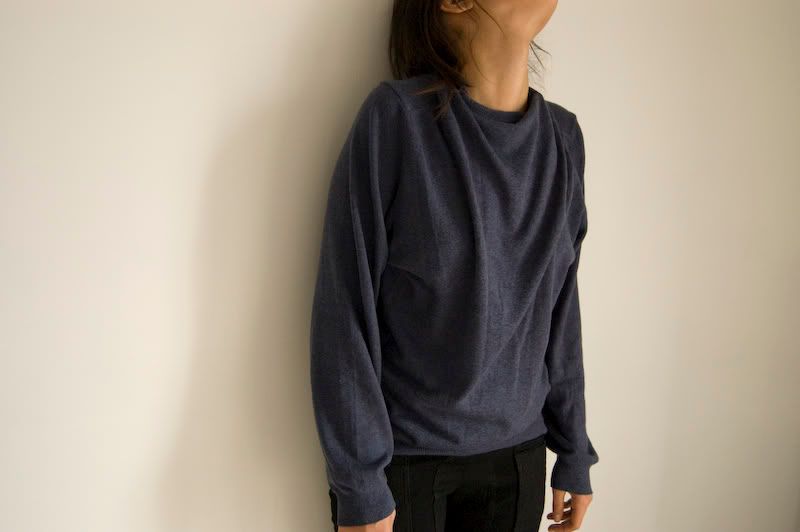 another shot of the back: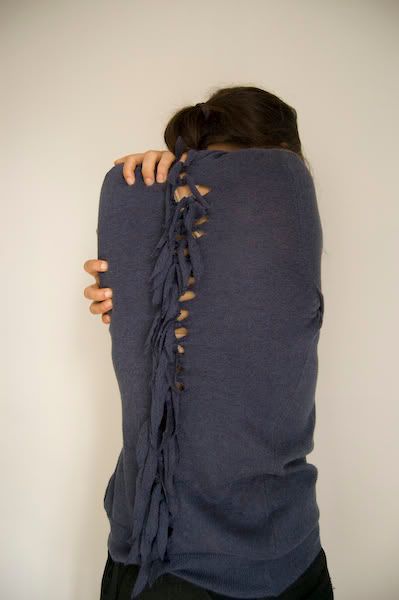 ROAR!